UIC Innovation Pitch Challenge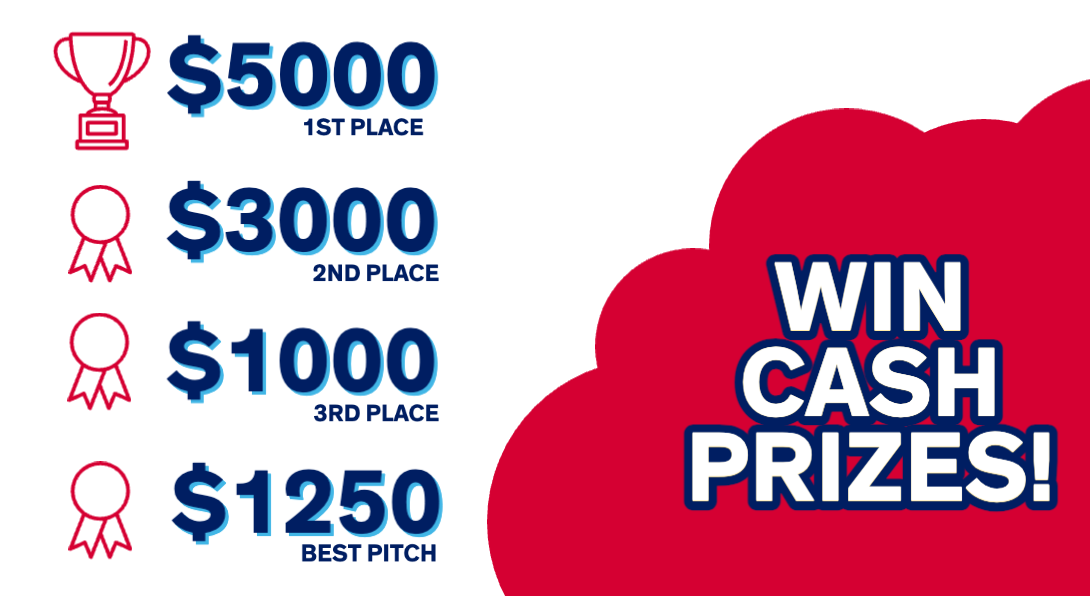 Do you have a startup idea? The UIC Innovation Pitch Challenge is here to accelerate your idea with mentoring, resources and the chance to earn cash prizes for startup funding! The campus-wide UIC Innovation Pitch Challenge provides UIC students with team mentoring, the opportunity to participate in workshops on idea validation, pitching skills, and idea development.
Students will showcase their ideas to a panel of judges for feedback and the chance to win start-up funding to turn ideas into viable businesses. Both graduate and undergraduate students are welcome to participate. Check back this summer for details about the Fall 2023 programming!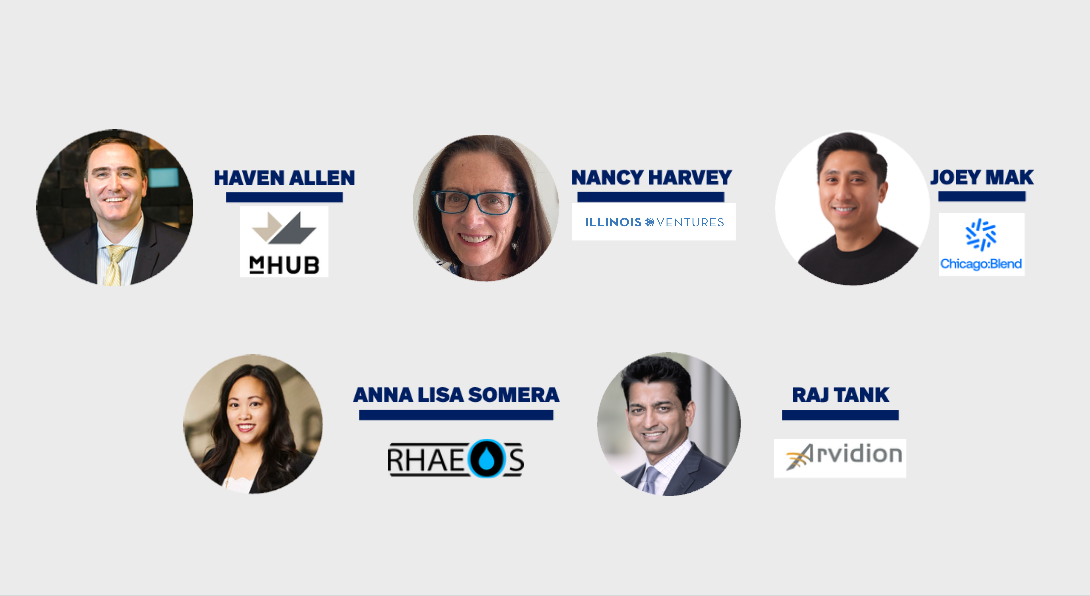 Haven Allen: Haven Allen, chief executive officer and co-founder of mHUB and managing partner of the mHUB Product Impact Fund, is a business leader and technology strategist focused on driving hardtech and manufacturing entrepreneurship to create economic opportunity. Over the past seven years, Mr. Allen's leadership has translated into mHUB being recognized as one of the nation's fastest growing hardtech innovation centers. To date, mHUB has supported over 450 startups and 200 manufacturers who have engineered and designed over 1,200 products, been awarded over 410 patents, attracted over $1B in investment and exits, generated over $450M in revenue, and creating over 3,200 jobs.
Nancy Harvey: Nancy fosters the next generation of leaders launching companies that advance STEM, health, and social good. She has advised CEOs, led growth companies, and served as a board director for public and private companies. Nancyhelps startup founders refine vision, advance business strategy, drive initial commercialization, recruit management, and access accelerator, angel and venture capital. In recent years, Nancy led university-based discovery to impact. She guided research commercialization, launched venture creation and growth engines, fostered innovative cultures, and fundraised. She has served on the University of Chicago's George Schultz Innovation Fund Advisory Committee, Chicago Biomedical Consortium's Accelerator Award Advisory Committee, Board of Chicago Women in Bio, as a mentor with MATTER/Chicago Innovation Mentors, and as an Entrepreneur-in-Residence at the University of Chicago.
Joey Mak: As Chicago:Blend's first executive director, Joey leads the organization's mission to advance diversity, equity and inclusion in Chicago's venture capital industry. He has nearly two decades of experience working in community and economic development, most recently as the head of programs at the Chicagoland Chamber of Commerce. Joey serves on the board of directors for the Chinese Mutual Aid Association, a social services agency supporting low-income immigrants and new arrivals, and in 2019, was recognized on the "Notable LGBTQ Executives" list by Crain's Chicago Business. A Chicago native and the son of Cambodian refugees, Joey is a proud resident of the city's Uptown/Buena Park community.
Anna Lisa Somera: Anna Lisa is a serial entrepreneur with deep experience in startups, venture capital, technology transfer, biomedical research, and life science consulting. She specializes in early-stage, cutting edge technology businesses and has been a part of the entrepreneurial community for 20 years. She helped drive the formation and raised angel and venture funding for several start-up companies while also serving as top management for many of the ventures. She also led regulatory affairs, quality, and operations for several medical device companies. She also has extensive experience in non-dilutive funding having helped new companies receive over $50M in SBIR/STTR, state and private grants. Her experience in this type of funding has landed her several contracts with Argonne National Labs, The Polsky Exchange at the University of Chicago, INVO at Northwestern University, the Illinois University Incubator Network, and more.
Raj Tank: Raj is a leader with over 25 years of experience in telecommunications network technology, specializing in wireless and fiber networks. He has held executive-level roles in renowned companies such as Lumen, AT&T, Cricket Wireless, T-Mobile, and Sprint, where he has led teams responsible for planning, deploying, and operating thousands of sites and upgrading networks from 1G to 5G with fiscal responsibility exceeding $1.5B annually. Currently, Raj is a member of the Board of Advisors for the University of Illinois at Chicago, an advisory board member of the Illinois Math Science Academy, and the Chair of the UIC Start Up Network. He is committed to using his expertise to shape and mentor the next generation of innovators in STEM fields.
Pitch Challenge Finalists Heading link
Congratulations to our eight finalists for making it to the finals! * 2023 Winner ** 2023 Runner-Up *** 2023 Third Place
Pitch Challenge Finalists
ASMR Lounge
Buddie-Up App **
Garden Box Bakery ***
IT-GO
Pitch Challenge Finalists
Rental Hero
TACK Scheduling *
Teameights
Transpedia