Get your SBIR questions answered
Are you getting ready to submit an NIH SBIR/STTR application? UIC Innovation is here to help.
Securing federal grant funding is a great way to advance your innovative idea or technology towards commercial success. The Small Business Innovation Research and the Small Business Technology Transfer (SBIR/STTR) program provides non-dilutive funding to innovative small businesses to help meet government needs.
Also known as America's SEED Fund, the SBIR/STTR program is a key part of NIH's mission to turn discovery into health. These programs set aside $1.2 billion in non-dilutive funds every year to support early-stage small business research and development.
SBIR Office Hours
UIC Innovation is here to help you submit a competitive proposal. SBIR Office Hours give you the opportunity to meet with an expert who can help answer questions about the program and the application process.
Join us for one of our upcoming virtual sessions. You can register for one or both sessions.
Thursday, July 28, 2022
12:00 PM – 1:00 PM
Thursday, August 4, 2022
12:00 PM – 1:00 PM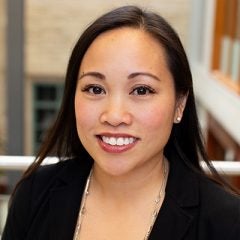 Anna Lisa Somera brings over 20 years' experience as a life science start up consultant, venture capitalist, intellectual property analyst, technology transfer specialist, biomedical researcher, and entrepreneur. She co-founded her first startup, medical device company OrthoAccel Technologies, in 2005. From there, she worked in early stage venture capital and held senior roles in several medical device companies including Diagnostic Photonics, Innoblative Designs, Briteseed, and American BioOptics.

She has led teams through several clinical trial launches and FDA approvals and has raised over $30M in financing. She has served as a startup consultant at Chain Reaction Innovations at Argonne National Labs, The Polsky Exchange at the University of Chicago, MATTER Chicago, INVO at Northwestern University, and the Illinois University Incubator Network. She has also served as senior personnel on several NIH, NSF, and DOD funded small business grants.

Anna Lisa is the CEO of Rhaeos, Inc., a Northwestern University spin-out developing wearable flow monitoring devices. She is a UIC alum, earning masters' degrees in Business and Public Health. She also holds a master's degree in Cell Biology from Rush University. 

|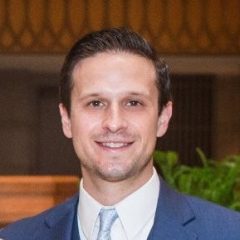 Charles Ventura is a medical device entrepreneur, founder and CEO of Ventura Solutions. He is passionate about innovation and created Ventura Solutions to help medical device and pharmaceutical companies develop safe and effective products. He is also one of the co-founders of Hemotek Medical, a medical device firm founded by biomedical engineers and doctors to create innovate healthcare solutions for unmet clinical needs. He helped take the company from initial concept to a successful exit – raising capital, building a team, overseeing quality control and R&D, driving business development, and managing overall business operations – and now serves as CEO.

Chuck has extensive product development experience in the medical device industry. Prior to beginning his entrepreneurial journey, he led a team of engineers at Pfizer and held engineering roles at Hospira, which was acquired by Pfizer in 2015, and Baxter Healthcare.

He is a UIC alum, receiving a bachelor's degree in Biomedical Engineering with a minor in Electrical Engineering. He also holds a master's degree in Mechanical and Aerospace Engineering from the Illinois Institute of Technology.

|
Modified on July 16, 2022