Learn About the New UIC Tech Bootcamps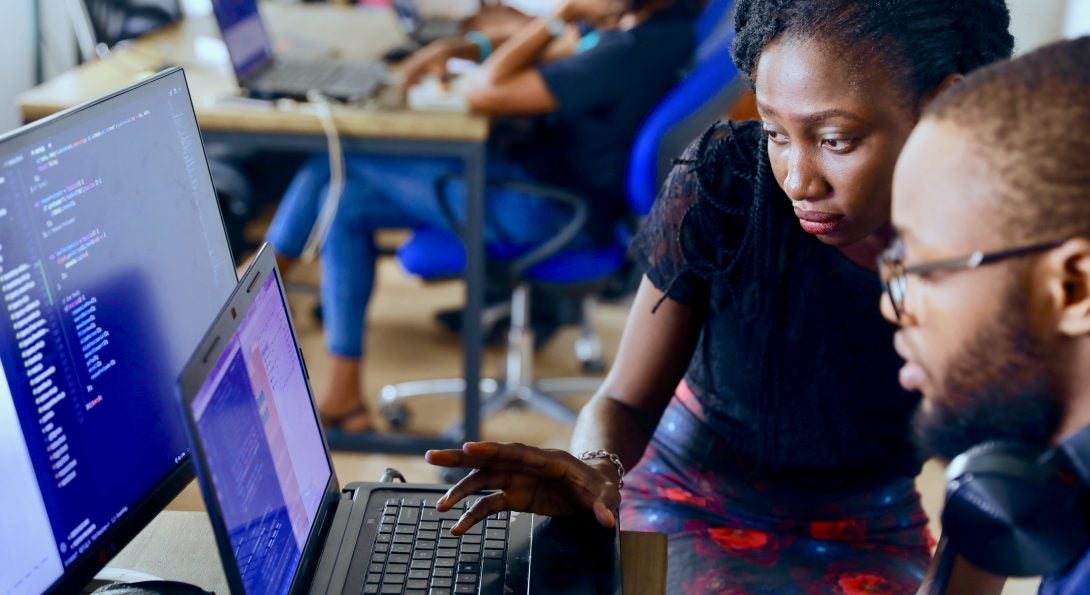 In six and a half months or less, you could build valuable and highly marketable tech skills thanks to a new partnership between the University of Illinois Chicago (UIC) and Fullstack Academy. Coming this year, UIC Tech Bootcamps will focus on teaching coding and cybersecurity to people who want to break into tech or update their skills. Full-time students will take 12 weeks to complete the bootcamp and part-time students 26 weeks. While the bootcamps do not guarantee a job, opportunities in tech are available and growing in Chicago, including at companies like GE and Google. Fullstack Chicago graduates have been hired by companies like Cars.com, Wayfair, Northern Trust, Next Capital, and more.
"In today's increasingly digital environment, where many are seeking new career opportunities, we felt it was imperative to offer more live, online learning opportunities to help professionals of any experience level enter the tech workforce," said TJ Augustine, Vice Chancellor for Innovation at UIC. "Teaming with Fullstack Academy is an ideal and seamless way to develop more coding and cybersecurity experts and help stimulate our city's rapid growth in the tech sector."
The coding bootcamp, which will be offered full- and part-time, will teach students JavaScript, HTML and CSS, front- and back-end development, and more. The part-time cybersecurity bootcamp will educate students in skills such as Python, Command line, penetration testing, computing, and networking. Students of both bootcamps will have access to a career services team.
If this sounds interesting to you, please fill out the UIC Tech Bootcamps Interest Form today! Both bootcamps will begin in early April 2021 and events focused on the new UIC Tech Bootcamps will begin in February 2021 – keep an eye out for more emails from TechReady Illinois about these opportunities.
About Fullstack Academy
Fullstack Academy was founded with the idea that coding and software development have the power to positively influence communities and economies. Since then, Fullstack has expanded to Chicago and established the Grace Hopper Program, the first coding bootcamp in NYC to offer deferred tuition and an inclusive and supportive community for women+-identifying applicants. A fast-growing company, Fullstack has developed partnerships with leading universities around the country and has added cybersecurity to its list of specialty bootcamp offerings. More details can be found at fullstackacademy.com or at gracehopper.com. Fullstack Academy is part of the Zovio (Nasdaq: ZVO) network.
About University of Illinois at Chicago
The University of Illinois Chicago is Chicago's largest university and only public research institution, serving more than 33,000 undergraduate, graduate and professional students. With one of the largest colleges of medicine in the nation, and colleges of dentistry, pharmacy, public health, nursing, social work, and applied health sciences, UIC is the state's principal educator of health professionals and a major healthcare provider to under-served communities. UIC is an integral part of the educational, technological, and cultural fabric of one of the world's greatest cities.
Modified on January 11, 2021