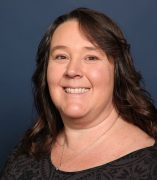 Melissa Maderia, PhD
Scientific Collaboration Director
West Loop Innovations
Contact
Office Phone:
Email:
About
Melissa Maderia is the Scientific Director for West Loop Innovations, a partnership between UIC and Deerfield Management to accelerate the commercialization of therapeutics at UIC. Deerfield will invest up to $65 million in translational research funding and provide expertise in state-of-the-art drug development to advance promising UIC discoveries. As Scientific Director, Melissa manages all aspects of West Loop, including engagement with faculty, the solicitation of proposals, and overseeing the review process. She works closely with UIC faculty and the broader Deerfield drug discovery and development team to ensure a robust pipeline of projects. Once projects have been selected, Melissa works with the principal investigators to develop a research plan and allocate the resources needed to achieve Investigational New Drug (IND) readiness, the first step towards clinical testing.
Previously, Melissa was the Assistant Director and a Senior Technology Manager in the Office of Technology Management (OTM) at UIC, where she was responsible for managing a portfolio of medical-related technologies and led evaluation, patenting, marketing, and licensing activities. Prior to coming to UIC, Melissa served as a Technology Transfer Specialist at the National Cancer Institute (NCI) at the National Institutes of Health (NIH). While at NCI, Melissa promoted technologies that were developed at the NIH to attract industry partners to further develop and commercialize the technologies to benefit public health. She also promoted NIH resources available to industry and academic institutions such as funding opportunities, technical expertise, novel technologies, pre-clinical testing and screening, as well as helping to provide access to clinical sites for projects that directly benefited public health.
Melissa earned a BA in Chemistry from Hamilton College and a PhD in Chemistry from Texas A&M University, as well as a Master's in Management with a marketing specialization and an MBA from the University of Maryland University College.
To learn more about West Loop Innovations, visit our website.