Faculty Advisory Committee
The Faculty Advisory Committee provides guidance and advice on the programs, activities, and investments in the university's innovation and commercialization portfolio. The committee explores ways to encourage the advancement of ideas from the lab to the marketplace, promote corporate partnerships, foster entrepreneurship, and nurture a culture of innovation at UIC, among other topics.
Interested in joining the committee? Counsel is welcomed in the following areas:
Development of a comprehensive corporate engagement strategy
Updating the IT network infrastructure to support education, research, and innovation
Encouraging the development of new and high impact online degree programs
Resources and programs to encourage the advancement of ideas from the lab to the marketplace
Promoting a culture of innovation and entrepreneurship at UIC
Strengthening connections between UIC and Chicago's tech community
Reach out to innovation@uic.edu  to discuss service on the committee.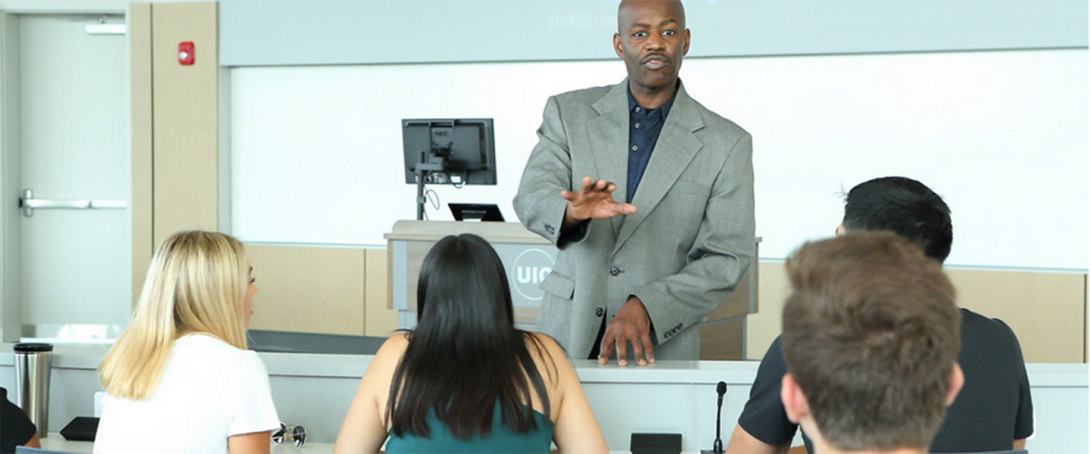 Are you interested in partnering with UIC Innovation and Extended Campus to design and launch your next online or blended course or program? The course or program can be all-new, or can be redesigned from existing undergraduate degrees, graduate degrees, professional degrees or certificate programs.
We provide a comprehensive portfolio of contract services for faculty members, allowing you to focus on your program content. Services include:
program development and management
instructional design, online training, technical support, and instructor support
marketing services e.g. strategic planning, messaging, plan implementation, and competitive reviews
human resources
recruiting, transcript evaluations, and pre-enrollment student services
student services including advising, technical support, and student retention
financial services
special session offerings, e.g. summer session
For more information on partnering with UIC Innovation, contact innovation@uic.edu.