UIC joins NSF Great Lakes Innovation Corps Hub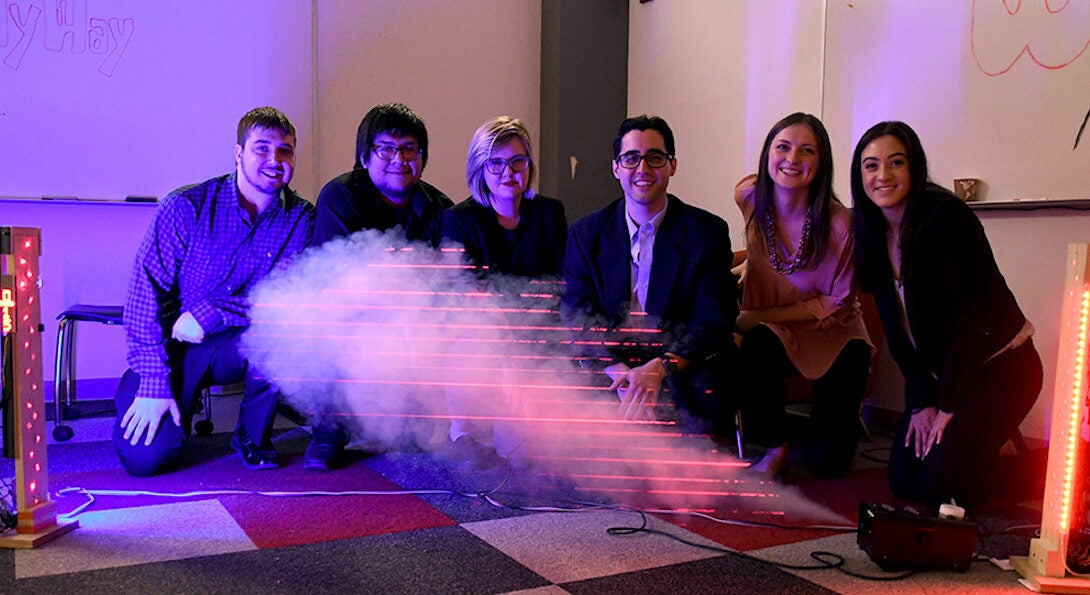 UIC is among 15 prestigious Midwest universities to join the National Science Foundation Innovation Corps network
University of Illinois Chicago is among 15 prestigious Midwest universities to join the National Science Foundation Innovation Corps network, called I-Corps —a program designed to move more discoveries from research laboratories into the real world. NSF established the Great Lakes I-Corps Hub in 2021 and is one of 10 regional hubs across the country.
"As Chicago's only public research university, UIC has as much to give as it does to gain from joining the Great Lakes Hub," said Kristy Kuzmuk, associate vice chancellor for innovation. She continued, "With 308 active licenses and start-ups in FY22 alone, the resources and access that the I-Corps program provides will be invaluable to our students, faculty and staff as we continue to invest in the UIC innovation pipeline."
Since launching in 2011, more than 5,800 innovators, 1,900 teams and 1280 universities, colleges, institutions, and organizations have been trained through the I-Corps program. Through fiscal year 2020, more than 1,030 startups have cumulatively raised more than $760 million in public and private funding.
UIC's community-focused approach to entrepreneurship and innovation make it a strong partner in the Great Lakes Hub, says TJ Augustine, UIC's vice chancellor for innovation. "Being a part of the hub will enrich the UIC experience of hundreds of researchers, entrepreneurs, engineers, designers and more. We already know that that impact will spread and spark change well beyond the UIC campus."
I-Corps' entrepreneurial training program accelerates the societal and economic benefits of university research by preparing scientists and engineers to commercialize their inventions. The program focuses on training an entrepreneurial workforce, bringing cutting edge technologies to market and enabling positive economic impact, and nurturing an innovation ecosystem.
Hub member institutions also include the University of Illinois, Purdue University, the University of Minnesota, Iowa State University, Michigan Technological University, Missouri University of Science and Technology, the University of Akron, the University of Chicago, the University of Iowa, the University of Nebraska, the University of Toledo, the University of Wisconsin-Madison and the University of Wisconsin-Milwaukee.
Modified on March 06, 2023