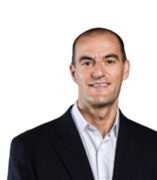 Alan Koncarevic, PhD
Assistant Vice Chancellor for Innovation and Corporate Partnerships
Contact
Building & Room:
2514 University Hall, MC 002
Address:
601 S. Morgan St., Chicago, IL 60607
Office Phone:
Email:
Related Sites:
About
Alan Koncarevic serves as the Assistant Vice Chancellor for Innovation and Corporate Partnerships. He leads innovation and strategic partnering efforts with industry and investors across the UIC ecosystem.
Alan has a rich background in advancing innovation with more than 15 years of interdisciplinary experience in basic and translational research, commercial development, licensing, and partnering in corporate, venture creation, and academic settings. Prior to joining UIC, Alan led industry partnering efforts at the Polsky Center for Entrepreneurship and Innovation at the University of Chicago. While at UChicago, Alan worked with faculty, students, staff, and entrepreneurs to identify the high value private sector partners and structure mutually beneficial partnerships that provided opportunities for new research collaborations, sharing of complimentary resources, co-location, talent exchange, investments in UChicago startups, and creation of joint ventures.
Previously, Alan held entrepreneurial and business development roles at Enlight Biosciences, a venture creation firm founded by PureTech Ventures (now PureTech Health) in partnership with seven pharmaceutical companies in Boston, Mass. Prior to Enlight, he worked as a Senior Scientist at Acceleron Pharma in Cambridge, Mass. where he was responsible for preclinical development of multiple compounds across several therapeutic indications. Alan has also provided consulting and volunteer services for various organizations, including Enlight/PureTech, The European Union and The World Bank Innovation Fund Project, private and public companies, and academic centers.
Alan is a frequent speaker at industry events, and during his early career as a scientist he authored multiple peer-reviewed manuscripts and contributed to inventions leading to several patent applications. He holds a PhD from Boston University and a BS from Lock Haven University.