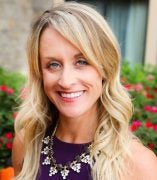 Kristy Kuzmuk, PhD, MBA
Associate Vice Chancellor for Innovation
Contact
Building & Room:
2801 University Hall
Address:
601 S. Morgan St.
Office Phone:
Email:
About
As Associate Vice Chancellor for Innovation, Dr. Kuzmuk is a member of the Vice Chancellor's leadership team, serving as the strategic advisor and chief of staff to handle both operational support and oversee internal and external communications. She is helping to articulate an inspiring vision for UIC's strategic priorities and its goal to become an entrepreneurial university, and developing a strategy to achieve this goal.  She directs strategic planning across the OVCI portfolio and helps manage the university's involvement in innovation, economic development, and information technology initiatives.
Previously, Kristy served as Assistant Vice President for Economic Development and Innovation for the University of Illinois System where she served as the budget officer and led strategic initiatives to strengthen the System's innovation pipeline and economic development efforts, including the Discovery Partners Institute and Illinois Innovation Network.
Prior to returning to the University of Illinois, Kristy was the Vice President of Operations at Precision Graphics and also served as the Vice President of Operations for GrafixMD, a software startup company.
Kristy received her PhD from the University of Illinois at Urbana-Champaign, where she conducted research aimed at creating a genetically malleable porcine cancer model. While working on her PhD, Kristy obtained her MBA and completed an internship at the life science venture capital firm Burrill and Company in San Francisco. She was a Senior Manager with Illinois Business Consulting and earned a Graduate Certificate in Strategy and Technology Management through the College of Engineering. Prior to this, she conducted nutritional genomics research while working towards a Master's of Science degree and earned a Bachelor's of Science degree in Animal Sciences from the University of Illinois at Urbana-Champaign.