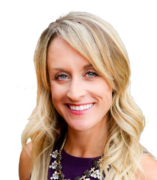 Kristy Kuzmuk, PhD, MBA
Associate Vice Chancellor for Innovation
Contact
Building & Room:
2801 University Hall, MC 102
Address:
601 S. Morgan St., Chicago, IL 60607
Office Phone:
Email:
Related Sites:
About
As Associate Vice Chancellor for Innovation, Dr. Kristy Kuzmuk serves as the strategic advisor and chief of staff to the Vice Chancellor for Innovation. Dr. Kuzmuk and her team provide operational support and drive strategic planning initiatives across the UIC Innovation portfolio. In addition to her administrative and operational leadership, Dr. Kuzmuk is an adjunct assistant professor of Biochemistry and Molecular Genetics in the College of Medicine.
Dr. Kuzmuk was most recently the Assistant Vice President for Economic Development and Innovation for the University of Illinois System where she served as the budget officer and led strategic initiatives to strengthen the System's innovation pipeline and economic development efforts, including the Discovery Partners Institute and Illinois Innovation Network. Dr. Kuzmuk's extensive experience includes driving operational efficacy, strategic planning and supporting founders throughout their startup journeys. Kristy received both her PhD and MBA from the University of Illinois at Urbana-Champaign.