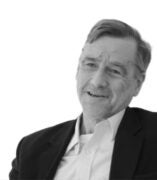 Peter Pfanner, MDM
Executive Director, UIC Innovation Center
Contact
Building & Room:
1512 SSB MC 299
Address:
1240 W. Harrison St., Chicago, IL 60607
Office Phone:
Email:
Related Sites:
About
Peter Pfanner is an industrial designer, interaction designer, experience designer, innovator and educator. Currently, Peter serves as the Executive Director of the UIC Innovation Center, a collaborative, education and development center that operates at the nexus of research, education and industry. Through targeted programs and initiatives, the Innovation Center brings together students and faculty across a wide spectrum of backgrounds and experience to work on internal and external projects, driving multidisciplinary innovation and inspiring new innovators.
Over the past three decades, Peter has served as design and creative director of numerous projects around the world. His experience spans mobile communications, consumer electronics, medical, office products, furniture, architecture and materials science at consultancies, corporations and universities.
Peter's work has been featured in the Art Institute of Chicago "Musecast,", the Art Institute of Chicago A+D series "Young Chicago," Business Week, Forbes.com, Brand Week, the Cooper Hewitt National Design Museum "Design Culture Now," and I.D. Magazine, among others.
The recipient of IDSA/IDEA/Business Week, IF Design Hanover , Red Dot, Cooper Hewitt Museum, New York, Good Design, Chicago, I.D. Magazine and GE Plastics Design awards, he has exhibited work at The Art Institute of Chicago, MOMA New York, Cooper Hewitt Museum New York, Chicago Athenaeum, and I.D. Magazine Annual Design Review New York.
Peter holds 17 design and utility patents and is a 1st Dan Black Belt in Tae Kwon-do.