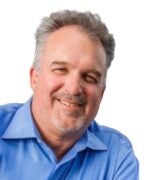 Matt Riley
Associate Vice Chancellor for Innovation and Chief Information Officer
Contact
Building & Room:
124 BGRC
Address:
1940 W. Taylor St.
Office Phone:
Email:
Related Sites:
About
Matt is a member of the Vice Chancellor for Innovation's leadership team and is responsible for all aspects of central IT – including all computing and information technology services and infrastructure, education and research technologies, and strategy and planning. He works collaboratively with key stakeholders, including university leadership and college/departmental IT staff, to align computing and information technology priorities with the strategic goals and objectives of the university, and to identify ways to advance the use of the university's computing and information technology resources to drive innovation.
Previously, Matt served as chief technology officer at the University of Oregon where he made a significant contribution to the launch of Oregon's statewide network for education and research, deployment of collaborative, cloud-based services in response to COVID-19, and successfully integrating the high-performance computing and research support team into the central IT organization.
Prior to the University of Oregon, Matt was chief information officer at the University of Montana and has served in various IT roles at Stanford University and the University of Redlands.
Matt currently serves as a member of the Educause Management Institute faculty; a member of Microsoft's Advisory Board for education; and a member of Internet2's NetPlus program advisory group where he recently contributed to Internet2's 'Next Generation Infrastructure (NGI)' effort, working with other IT leaders and Internet2 to help develop the next business model for Internet2's services.
Matt is a two-time graduate of the University of Redlands, earning a bachelor's degree in business and a master's degree in business administration. He is also a veteran of the United Stated Air Force.