NSF I-Corps Hub: Great Lakes Region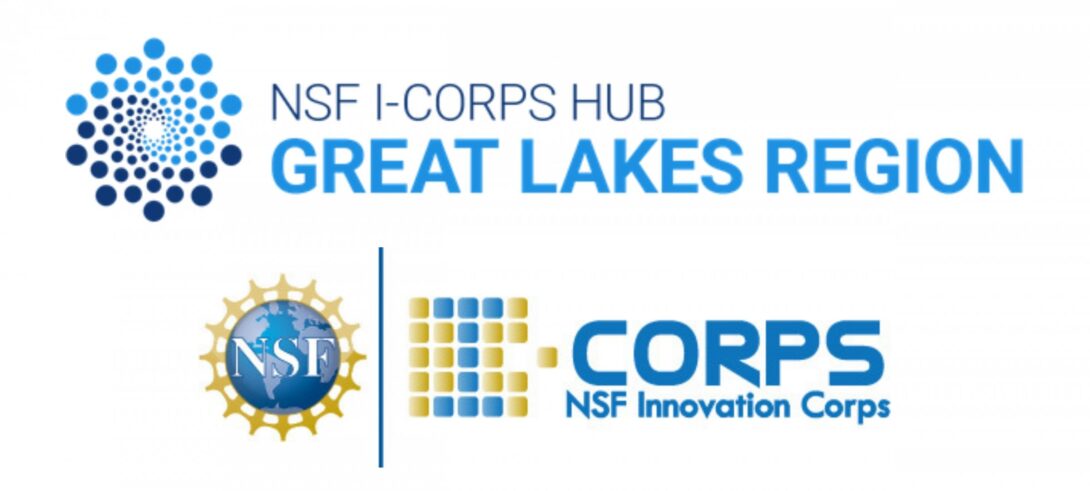 Are you interested in taking your innovative idea, technology, or process commercial? UIC is an affiliate with the Great Lakes Region NSF I-Corps Hub. Our affiliation provides opportunities for students and faculty to participate in events throughout the region or at UIC. Workshops will be available each semester. Check out the NSF I-Corps Hub Great Lakes Region calendar for event opportunities.
Entrepreneurially minded graduate and undergraduate students, faculty, staff, alumni, and local community teams are invited to join the next Great Lakes Region NSF I-Corps Hub cohort. The site program offered through Michigan Tech is structured around the lean startup teaching methods and principles used by NSF's National I-Corps Program. The purpose of the NSF-funded I-Corps Hub Program is to foster entrepreneurship that will lead to the commercialization of technology and to develop team readiness for the teams going on to the I-Corps National I-Corps program.
UIC and affiliate institution teams who complete the five-week workshop and customer discovery process may be eligible to apply for the following opportunities:
Mini-grant funding for continued customer discovery
NSF's National I-Corps program which includes $50,000 in funding and additional training
Participation in the program can lead to qualification for research and other funding from several granting agencies, including the NSF I-Corps and SBIR/STTR programs and various state and regional programs. Past participants have reported that they saved time and money by better understanding potential applications of their technology, experienced improved engagement with teams, and improved their ability to receive add-on funding.
Join us! The Great Lakes I-Corps Hub is advancing academic innovation and entrepreneurship education. The Great Lakes Regional I-Corps Hub partners with 15+ universities throughout the Midwest to reimagine the university innovation process from research ideation to invention to spinout. The Great Lakes I-Corps Hub hosts local and regional I-Corps courses to develop the technical leaders of tomorrow by providing them with the skills, network, and entrepreneurial mindset needed to pursue their future path of purpose. An NSF-Funded program, the hub enables researchers and students to take the next steps in their innovation journey.
As Chicago's only public research university, UIC has as much to give as it does to gain from joining the Great Lakes Hub. With 308 active licenses and start-ups in FY22 alone, the resources and access that the I-Corps program provides will be invaluable to our students, faculty and staff as we continue to invest in the UIC innovation pipeline.

Associate Chancellor for Innovation

|