Proof-of-Concept Awards Program
Advancing promising UIC innovations addressing a commercial need
The POC Awards program is a powerful way to advance innovative research and translate it into impactful business ventures. The program provides up to $200,000 per project over two phases to advance UIC innovations. Projects consist of a defined set of milestones that, when completed, help overcome hurdles to commercialization. The program is managed in partnership with the Office of Technology Management.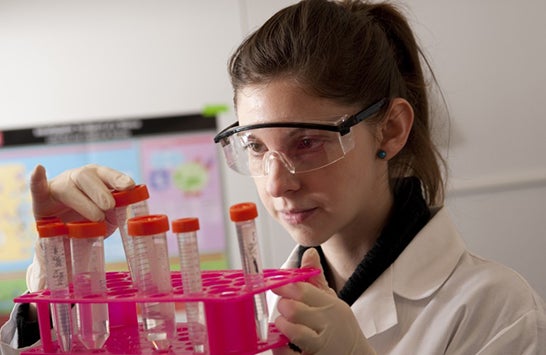 POC Awards are a critical component of UIC's innovation pipeline and the program has been instrumental in helping researchers better prepare their technologies for commercialization.
The program accelerates the commercialization of technologies being developed at UIC by helping to bridge the funding gap that often exists between the discovery phase and commercialization.
POC supports the development of disruptive technologies across a wide range of areas – from therapeutics and medical devices to engineering technologies. Successful completion of the POC Awards program often leads to additional funding opportunities and enables UIC researchers to continue towards commercialization and may eventually lead to the creation of a startup company.
Prior POC Award Recipients